Christopher is german jazz pianist based in Berlin and Dresden.
Solo Piano: Scapula Alata
Recorded in 2016, my work for solo piano will be released soon.
Slow Loris Quartet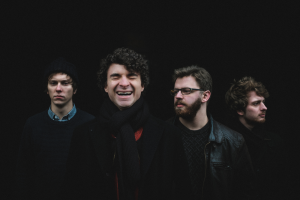 Escape into the Tim Burton-like cineastic universe of guitarist Carl Justus. His lyrical compositions quote a picturesque world somewhere between a surreal imaginative film of a fairy-tail and morbid film noir.
https://de-de.facebook.com/slowloris.quartet/